Lexington Animal Clinic provides in-house, state-of-the-art dental radiography. The American Animal Hospital Association (AAHA) recommend that all pets receive annual dental radiographs. According to AAHA,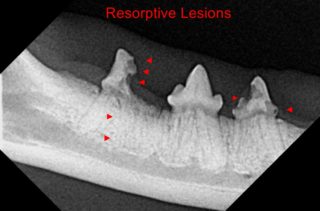 "Dental radiographs are necessary for accurate evaluation and diagnosis of dental disease.  In one published report, intraoral radiographs revealed clinically important pathology in 27.8% of dogs and 41.7% of cats when no abnormal findings were noted on the initial examination. In patients with abnormal findings, radiography revealed additional pathology in 50% of dogs and 53.9% of cats."  A dental cleaning should always include dental X-rays. Without dental radiography, a complete evaluation of your pet's mouth is not possible.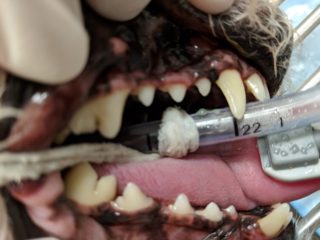 This is a actual patient that presented for a dental cleaning. The picture was taken after the teeth were cleaned and polished. If you look at his teeth, you can visually see no abnormal pathology.